My Blog
Posts for: November, 2020
By City Island Dentistry
November 20, 2020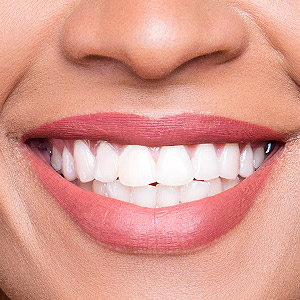 As far as your appearance goes, the most important teeth you have are those in the "smile zone." These are the teeth most visible when you smile—and the ones that awkwardly stand out if they're chipped, worn or otherwise flawed. More than any other teeth, they determine how inviting your smile is to others.
You might think you'll need extensive cosmetic dental work to fix these kinds of dental defects. But that may not be necessary: We may be able to use a dental material known as composite resin to repair the defects in your "smile zone" teeth in one office visit.
Composite resins are a combination of ceramics and plastics that have been around for some time. They've only recently come into wide use, though, with the development of new techniques to bond them to tooth surfaces. They're ideal for chips, cracks, or decayed areas where front teeth make contact with one another. They may also be used occasionally to reshape irregular or misaligned teeth.
You'll first need a complete dental examination to determine if composite resin bonding is an appropriate approach for your situation. If so, we'll begin by preparing the tooth surface to better accept the resin material. We'll then apply the liquid form of the material in layers, along with other agents to increase the material's strength. Each layer is cured (hardened) before applying the next layer.
As the layers build up, we shape the material to achieve a normal tooth appearance. We'll also incorporate your individual color shadings, so that the prepared tooth blends well with surrounding natural teeth. In effect, the procedure requires as much artistry as technical skill to create a natural look.
Though not as strong as porcelain veneers or crowns, composite resins are durable if not subjected to heavy biting forces. And for a few hours in the dentist's chair with minimal tooth preparation, a composite resin treatment can create a dramatic and exciting change in your appearance.
If you would like more information on composite resin bonding, please contact us or schedule an appointment for a consultation. You can also learn more about this topic by reading the Dear Doctor magazine article "Artistic Repair of Front Teeth With Composite Resin."
By City Island Dentistry
November 10, 2020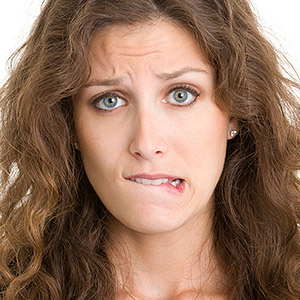 As the old Fifties song goes, "Little things mean a lot." They can also be the most irritating, like a hangnail, a papercut—or a certain kind of oral sore. Although rarely concerning to health, this particular kind of "bump" in the mouth can be unnerving.
Although known as a traumatic fibroma, it's not as dire as it sounds: It's simply a small wound created when your inside cheek gets in the "line of fire" between your teeth while biting or chewing. It's an experience most of us have had, and though it's a minor occurrence, it can make us wince with pain.
But the pain usually lasts only a few seconds—until the next time, which is a distinct possibility. The body creates a protective callous over the wound made of fibers (hence the name fibroma) of a protein called collagen. This creates a rise in the skin surface that increases the chances the area will again get in the way of the teeth and be bitten. Each bite leads to another layer of collagen, a more prominent rise and even greater probability of another bite.
Rather than let this irritating situation repeat itself, you can undergo a minor surgical procedure to remove the fibroma. Usually performed be an oral surgeon or periodontist, the area is numbed first with a local anesthetic and the fibroma removed with a scalpel; the resulting wound is then closed with a few stitches or a laser, in which case no stitches are necessary. As a result, the cheek surface flattens out and becomes less likely to get in between the teeth.
The dentist may also preserve some of the removed tissue and submit it for a biopsy to check for any cancer cells or other abnormalities. You shouldn't be concerned about this: Examining excised tissue is a routine step performed for a variety of surgical procedures. It's used to verify the tissue in question is benign, which in this case is the vast majority of the time.
After the procedure, you might experience some minor discomfort for a few days, usually manageable with a mild pain reliever like aspirin or ibuprofen. The procedure itself only takes about fifteen minutes, but it can provide you lasting relief from that bedeviling little sore in your mouth.
If you would like more information on treating mouth sores, please contact us or schedule an appointment for a consultation. You can also learn more about this topic by reading the Dear Doctor magazine article "Common Lumps and Bumps in the Mouth."