My Blog
Posts for: February, 2019
By City Island Dentistry
February 19, 2019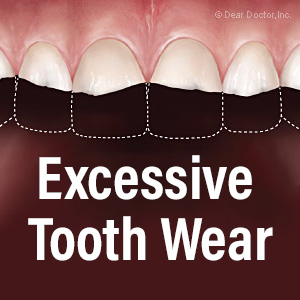 Just like other parts of your physical body, teeth naturally wear as we get older. Just the effect from chewing during hundreds of thousands of meals in a lifetime can take its toll.
But there are some factors that can make tooth wear worse. By addressing them promptly should they arise, you can keep age-related tooth wear to a minimum.
Here are 3 areas to watch for to avoid excessive tooth wear.
Dental disease. Tooth decay and periodontal (gum) disease are most responsible for not only the loss of teeth but for compromising tooth health overall. But the good news is they're largely preventable through proper oral hygiene practices to remove bacterial plaque, the main trigger for these diseases. Prompt treatment when they do occur can also minimize any damage and help your teeth and gums stay strong and healthy.
Your bite. Also known as occlusion, the bite refers to how the upper and lower teeth align with each other when you bite down. When they don't align properly, regular chewing and biting can create abnormally high forces in the teeth and cause them to wear unevenly and more rapidly. Correcting the bite through orthodontic treatment won't just improve your smile, it can improve bite function and decrease accelerated tooth wear.
Bruxism. This is a general term describing habits like teeth clenching and grinding in which the teeth forcefully contact each other beyond normal parameters. There are a number of causes for bruxism, but for adults it's typically related to stress. Over time, bruxism can accelerate tooth wear and cause other problems like TMD. There are a number of ways to stop or at least reduce the effects of bruxism like relaxation techniques or a night guard worn during sleep that prevents the teeth from making forceful contact.
If you suspect you're experiencing any of these factors, see us for a full examination. We'll then be able to discuss your condition, the potential impact on tooth wear, and what we can do to protect your teeth.
If you would like more information on protecting your teeth as you age, please contact us or schedule an appointment for a consultation. You can also learn more about this topic by reading the Dear Doctor magazine article "How and Why Teeth Wear."
By City Island Dentistry
February 09, 2019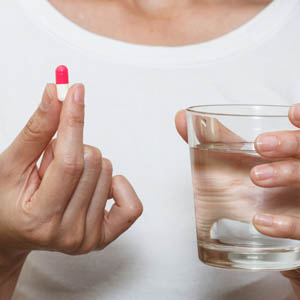 Dental implants are considered today's premier method for restoring missing teeth. Obtaining an implant, though, is often a long process and the implants themselves must be surgically placed within the jaw bone. Nothing to worry about, though: implant surgery is a minor to moderate procedure akin to a surgical tooth extraction.
Still like any surgery, this procedure does involve cutting into the soft tissues of the gums and could allow oral bacteria to enter the bloodstream. While most bacteria in the mouth are harmless (and even beneficial) a few strains can cause disease. For some people, especially those with certain heart conditions or joint replacements, this could potentially cause serious issues in other parts of their body that might be highly susceptible to infection.
To guard against this, it's been a long-standing practice in dentistry to prescribe antibiotics to certain high risk patients before a procedure. Although this departs from the normal use of antibiotics for already occurring infections, due to the circumstances this has been deemed an acceptable measure to prevent disease.
In the past, the categories of patients for which preventive antibiotics were appropriate had been more extensive. In recent years, though, both the American Dental Association and the American Heart Association have adjusted their recommendations. Today, your dental provider may recommend antibiotic pre-treatment if you have a prosthetic (artificial) heart valve, a history of infective endocarditis (inflammation of the inner linings of the heart), a heart transplant or certain congenital heart conditions.
While physicians may still recommend premedication with antibiotics for patients with joint replacements, it's not as blanket a standard as it might once have been. It's now only recommended for certain cases, such as patients who've received a prosthetic joint within the last two years.
There's still an ongoing debate about the effectiveness of antibiotic pre-medication. However, there's evidence medicating before procedures with antibiotics can be beneficial in avoiding infection. If you fall into one of the categories just mentioned or are concerned about infection, feel free to discuss with your dentist if using antibiotics before your implant surgery is wise move for you.
If you would like more information on antibiotic treatment before oral surgery, please contact us or schedule an appointment for a consultation. You can also learn more about this topic by reading the Dear Doctor magazine article "Implants & Antibiotics: Lowering Risk of Implant Failure."