My Blog
Posts for: November, 2018
By City Island Dentistry
November 20, 2018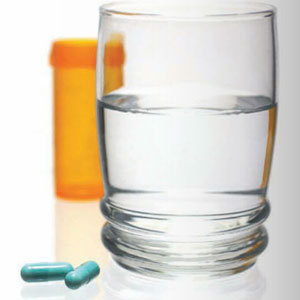 Office cleanings and other minor procedures are a routine part of regular dental care. For some people, though, a routine visit could put them at slight risk for a serious illness.
The reason for this concern is a condition known as bacteremia. This occurs when bacteria, in this case from the mouth and conceivably during an office cleaning or other routine dental procedure, enters the bloodstream. Although for most people this isn't a great issue, there's been concern that bacteremia could further compromise the health of patients with or susceptible to other conditions like endocarditis (heart inflammation), prosthetic joints or compromised immune systems.
This concern grew out of a number of studies in the early 20th Century that seemed to show a link between dental bacteremia and infective endocarditis. At about mid-century it became a common practice to administer antibiotics before dental work (usually 2 grams of amoxicillin or an equivalent about an hour before) to high risk patients as a way of protecting them against infection. The practice later expanded to other health issues, including many heart conditions.
Beginning in 2007, however, guidelines developed jointly by the American Heart Association and the American Dental Association reduced the number of conditions recommended for antibiotic therapy. Based on these guidelines, we now recommend pre-procedure antibiotics if you have a history of infective endocarditis, artificial heart valves, certain repaired congenital heart defects, or heart transplant that develops a subsequent heart valve problem. Patients with prosthetic joints or immune system problems are no longer under the guidelines, but may still undergo antibiotic therapy if believed necessary by their individual physician.
If you have a condition that could qualify for antibiotic therapy, please be sure to discuss it with both your dentist and physician. We'll work together to ensure any dental work you undergo won't have an adverse effect on the rest of your health.
If you would like more information on antibiotic therapy and dental care, please contact us or schedule an appointment for a consultation. You can also learn more about this topic by reading the Dear Doctor magazine article "Antibiotics for Dental Visits."
By City Island Dentistry
November 10, 2018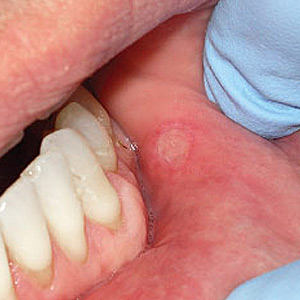 Do you ever get sores in your mouth that seem to appear for no reason and then disappear just as mysteriously? Chances are they're aphthous ulcers — better known as canker sores.
These are irritating breaks in the protective lining of the mouth (oral mucosa) — akin to a blister without its dome — that are yellowish/grayish in the center surrounded by an aggravated red border. They typically develop in movable, thinner oral membranes such as the cheeks and lips, under the tongue, or the soft palate at the back of the mouth. Because they expose underlying tissues, canker sores can be quite painful, especially when eating or drinking.
Recurrent aphthous ulcers (RAS) affect up to 25% of the population, making them one the most common oral conditions. They are considered "minor" when they are smaller and "major" when they exceed 1 centimeter in diameter. Larger ones take more time to heal and may cause scarring. A less common type is herpetiform aphthae, so named because the small clusters of ulcers that characterize it are similar in appearance to those caused by the herpes simplex virus (HSV1). However, unlike herpes-related cold sores and fever blisters, canker sores in any form are not contagious. Another difference is that ulcers from the herpes virus occur more frequently on the gums and hard palate.
No Clear Cause
There is no clear cause for canker sores. They often appear during stressful periods and times when resistance is down, suggesting an immune system malfunction. They may also be an allergic reaction to ingredients in food or oral products like toothpaste or mouthwash or related to an underlying medical conditions such as gastrointestinal diseases or nutritional deficiencies.
Canker sores usually resolve on their own within seven to ten days. Various over-the-counter and prescription treatments can help facilitate healing and help minimize pain along the way. If they do not resolve within two weeks; or they increase in severity, frequency or duration; or you're never without a mouth sore it's important to seek dental or medical attention as they could signify a more serious condition.
If you would like more information about canker sores, please contact us or schedule an appointment for a consultation. You can also learn more about the subject by reading the Dear Doctor magazine article "Mouth Sores."