My Blog
Posts for: March, 2018
By City Island Dentistry
March 30, 2018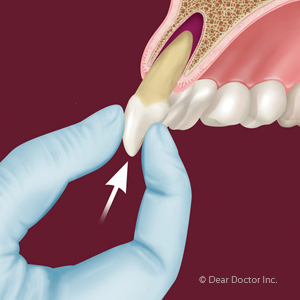 Mouth injuries in children and teens are more common than you might think: about one out of three boys and one out of four girls will have experienced an injury before they graduate from high school. Besides contact sports, other types of accidents like car crashes or falls are high on the cause list.
Although most dental injuries aren't considered true emergencies, there are a few where prompt action may mean the difference between ultimately saving or losing a tooth. One such situation is a knocked out tooth.
In the event of a knocked out (or avulsed) tooth, your primary goal is to place the tooth back into the empty socket as quickly as possible. Teeth that have been out of the mouth for less than five minutes have the best chance of reattachment and survival. The first step is to quickly locate the missing tooth.
Once you've found it, use only cold, clean water run or poured over the tooth to carefully clean off dirt or debris (no soaps or cleansers). You should also avoid touching the tooth root or scrubbing any part of it. After cleaning it of debris, gently place the tooth back in its socket, then immediately contact us or visit an emergency room. While you're en route to our office the patient should carefully hold the tooth in place. If the tooth can't be immediately placed into the socket (the patient is unconscious, for example), then you should place the tooth in a clean container and keep it moist with cold milk, a sterile saline solution or even the patient's saliva.
Taking these steps increases the chances of a successful re-implantation, although the injury may ultimately affect the tooth's lifespan. Replanted teeth can suffer from root resorption (where the root tissue dissolves) or a process known as ankylosis in which the tooth fuses directly to the jawbone with no healthy periodontal ligament in between. Either of these conditions can lead to tooth loss.
Still, it's worthwhile to try to save the tooth, even if for a few more years. Those extra years can help you prepare for a future restoration.
If you would like more information on responding to dental injuries, please contact us or schedule an appointment for a consultation. You can also learn more about this topic by reading the Dear Doctor magazine article "Accidental Tooth Loss."
By City Island Dentistry
March 15, 2018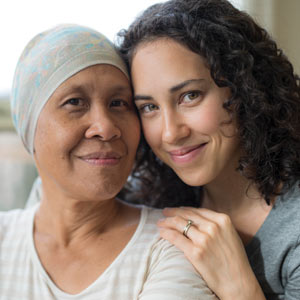 If you're facing cancer treatment, we wish you the best outcome possible. Treating this disease has advanced tremendously in recent decades, but the available options are still often challenging to endure. It will be your primary focus for the foreseeable future.
As a dental provider we also want you to be aware how the two main treatments, chemotherapy and radiation, could adversely affect your teeth and gums, especially if you're receiving radiation therapy near the head and neck. The aim of cancer treatment is to attack and destroy cancer cells to prevent their growth. Unfortunately, it can also destroy neighboring healthy cells and lead to harmful consequences in different parts of the body, including the mouth.
Salivary glands, for example, are especially vulnerable to damage during cancer treatment. This could create a situation where the mouth no longer produces adequate saliva flow, leading to a condition called xerostomia or dry mouth. Besides a lot of discomfort, restricted saliva flow can also increase your risk of tooth decay and other dental diseases. This is because saliva is the body's acid neutralizer (acid can erode tooth enamel) and its first line of defense against microbial infection.
To guard against this, it's important to support salivary flow as much as possible if you experience dry mouth symptoms during treatment (as well as beyond—it's possible the damage to these glands could be permanent). Since some medications also contribute to dry mouth, you should speak with your physician about the prescriptions you're taking: if any have dry mouth side effects ask if there's an alternative drug without these side effects. You should also drink more water during the day and especially when taking medications. And consider substances like xylitol gum that can help boost saliva flow.
Unfortunately, it may not be possible to fully avoid the effects of these treatments on your teeth and gums. So, be sure you keep up daily brushing and flossing and see your dentist regularly for cleanings and checkups. If necessary, there are a number of restoration options to restore your smile after you've completed your treatment.
If you would like more information on dental care during cancer treatment, please contact us or schedule an appointment for a consultation.